The lost palace of Charles the Great
Quod cum nuntiatum Pippino fuisset, magno repletus est gaudio, filiumque suum primogenitum Carolum obviam ei ire precepit ipsumque cum honore ad presentiam eius in villa quae dicitur Pons-Hugonis adducere iussit."¹
"When Pippin heard this, he rejoiced, and sent his first born son, Charles, to meet him and bring him back with honour at his palace of Ponthion"
¹ Der Bericht der Annales Mettenses priores
MGH SS rer. Germ. in usum scholarum [10], hg. von B. Simson, 1905 S. 44f.
Ipseque in palatio suo, in loco qui vocatur Ponticone, ad fere trium milium spatium, descendens de equo suo, cum magna humilitate terrae prostratus, una cum sua coniuge, filiis et optimatibus, eundem sanctissimum papam suscepit;"²
"He (Pippin) left his palace, located at a place named Ponthion, to meet him at a distance of three miles, and, whith great humility walked along the holy pope's horse back to the palace"
² Der Bericht des "Liber pontificalis"
hg. von L. Duchesne, 1, 2, 1886 S. 447f
The meeting of Ponthion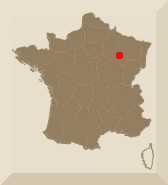 Year 754, took place the meeting of Pippin the short and pope Stephan II in Pippin's Palace in Ponthion:
This meeting was a founding event of the Carolingian Europe.
Charlemagne, aged 12, was sent by his father Pippin to escort the Pope to his palace of Ponthion for this famous meeting on January 6, 754.

Famous women, like Brunehaut in the merovingian times, and the mother of Charlemagne herself, "Berthe au grand pied", lived there too.
What are the remains of these famous presences in Ponthion, small village along the Saulx river, in Champagne (France)?
This place generates a very romantic effect, since nothing shows that it was a location of first importance more than 1000 years ago.
No remains left, except a sign planted along an open field: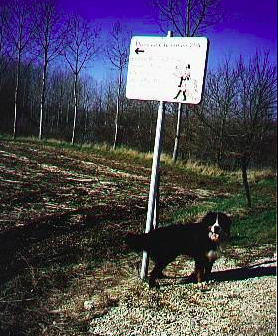 The goals of "Pro Ponticone"
develop the knowledge about this moment of our local and european history.


make a stand point of the historical and archeological data available about this site.


use these data to develop a virtual reconstitution of the palace of Pippin and Charlemagne in Ponthion.